Product Description
Straight and Tapered standing seam panel rollformer

Straight and Tapered standing seam panel rollformer is a PLC controling full automatic rollformer which manufacture the 400/420/430mm standing seam panels. Standing seam panel thickness:0.3-1.0mm, feeding width is 570mm/590mm/600mm,Material raw material is Aluminium coil (Aluminium magnesium, manganese panel) and Galvanised and PPGI sheet.Straight and Tapered standing seam panel rollformer produce both the straight panel and the tappered panel fo the roofing building. This standing seam panel has many advantage comparing with other corrugated rooding panel or trapezoidal roofing panels. It can be curver according to the roofing shape, so will appear good looking. Because it is aluminum sheet, it is with rustproof function.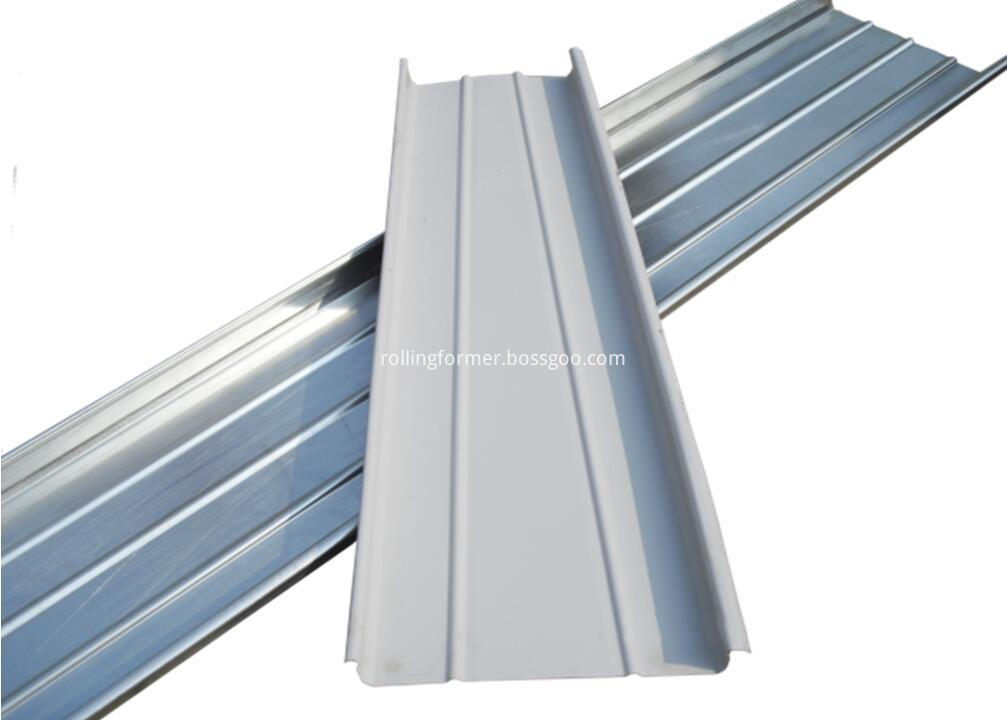 Straight and Tapered standing seam panel rollformer is a full automatic rollformer, with below parts included:

1 3 tons Manual de-oiler 1 set
2 Material Leveling system 1 set
3 Main Roll Forming Machine for Standing Seam Roofing including straight and Tapered section 1set
4 Hydraulic Forming Cutter( 3sets, one set for one Set for YX64-400 ,one set for YX64-420 another set for yx64-430);
5 PLC Computer Controlling System With Touch Screen. ( Brand: Schneider for frequency changer,PLC,and other parts,Omron for encoder);
6 Device for making tapered standing seam roofing;

7 Protective Cover;
(8) Auto Seamer and hand seamer
(9) Run out tables
(10) Tools;
(11) Operation Manual.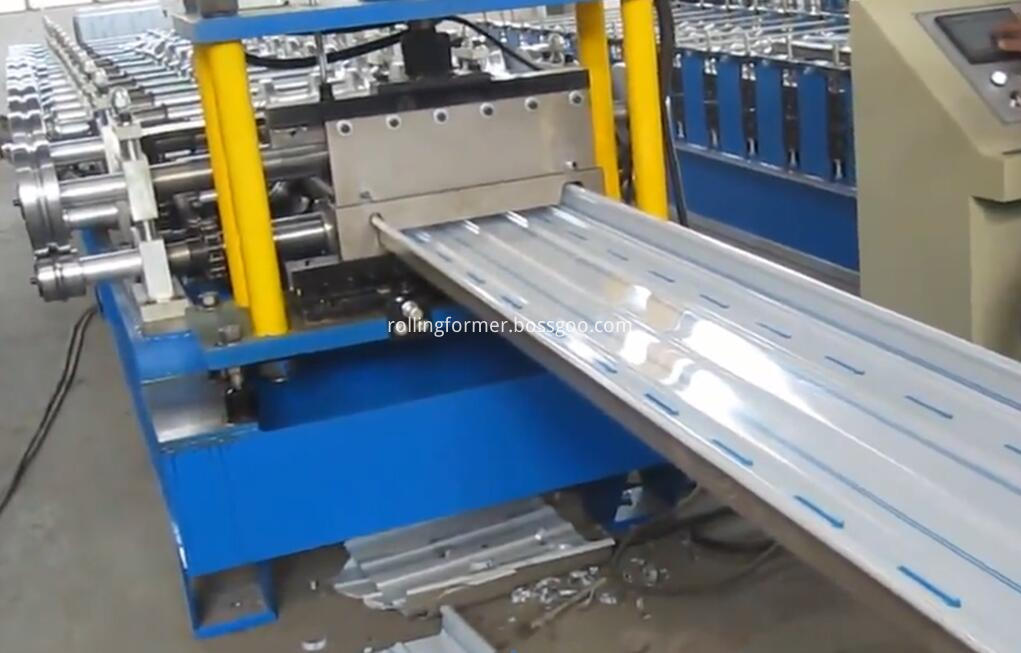 Main Technic Parameter of the sranding seam rollformers as below:
1 Size: 6000*1700*1500mm;
2 Weight about: 6500KGS;
3 Motor Power: 7.5KW* 2;
4 Hydraulic Power: 2.2KW;
5 Voltage: 380V/50HZ/3PH or depend on customer;
6 Forming Steps: 13;
7 Working Speed: 8-14m/min;
8 Height of Roofing: 64mm;
9 Effective Width: , 400mm,420mm;430
10 Material Width: 570mm, 590mm;600mm
11 Material of Al-Mg-Mn, Galvanized Sheet Thickness: 0.6-1.1mm
12 Thickness for Aluminum Sheet: 0.7-1.2mm;
13 Thickness for G.I. steel: 0.6-1.0mm;
14 Thickness for common use and test machine: 0.6mm,
0.8mm, 0.9mm( material: Aluminum and G.I steel );
15 Min. Width of tapered roofing:250mm;
16 Min.Length of tapered roofing:1000mm;
17 Tolerance: ±2mm;
18 Roller material: high grade 45# forged steel,Plated hard
chrome on the surface of rollers, polished all the rollers;
19 Material of principal axis: high grade 45# forged steel;
20 Sprocket wheel: 45 steel high-frequencies quench;
21 Cut-off system: Hydraulic cutting device;
22 Material for Blade: Cr12 mould steel with quenched
treatment 60-62°C;
23 Material for frame of machine: fine welded structural
steel;
24 Material for producing roofing: normal Aluminum sheets
PPGI Steel and G.I. Steel;
25 Painted Colour: green or blue( the buyer decides it );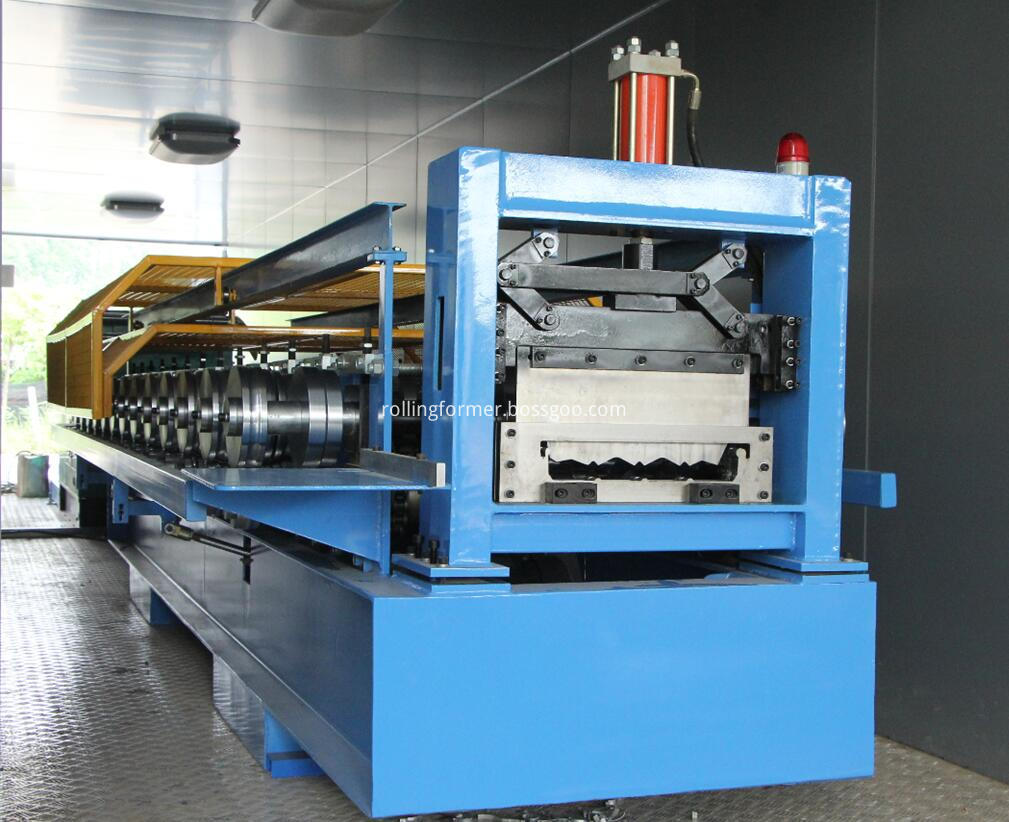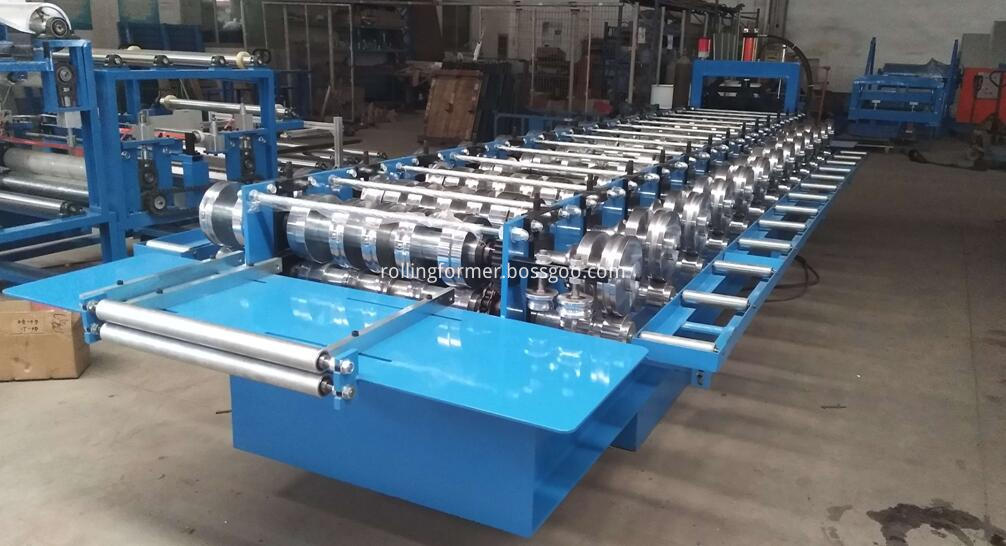 The standing seam panel rollformer is used with a panel curver machine together. the standing seam panel can be curver to any radius angle according to the requirements. With a automatic seam locker and a hand seam locker, we can install the standing seam rollformers smoothly.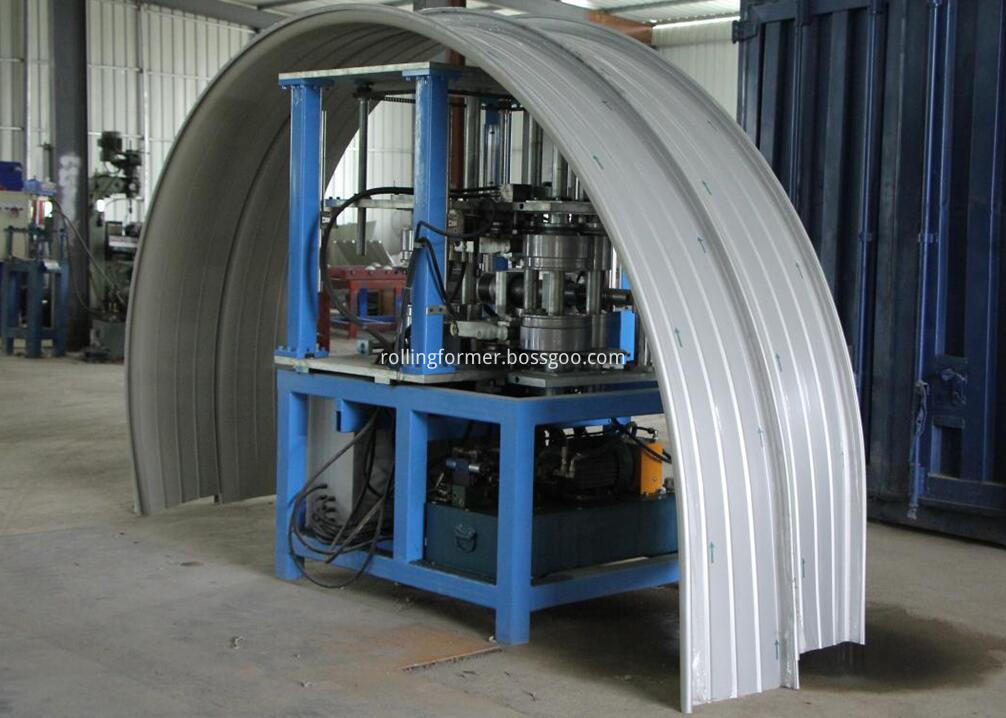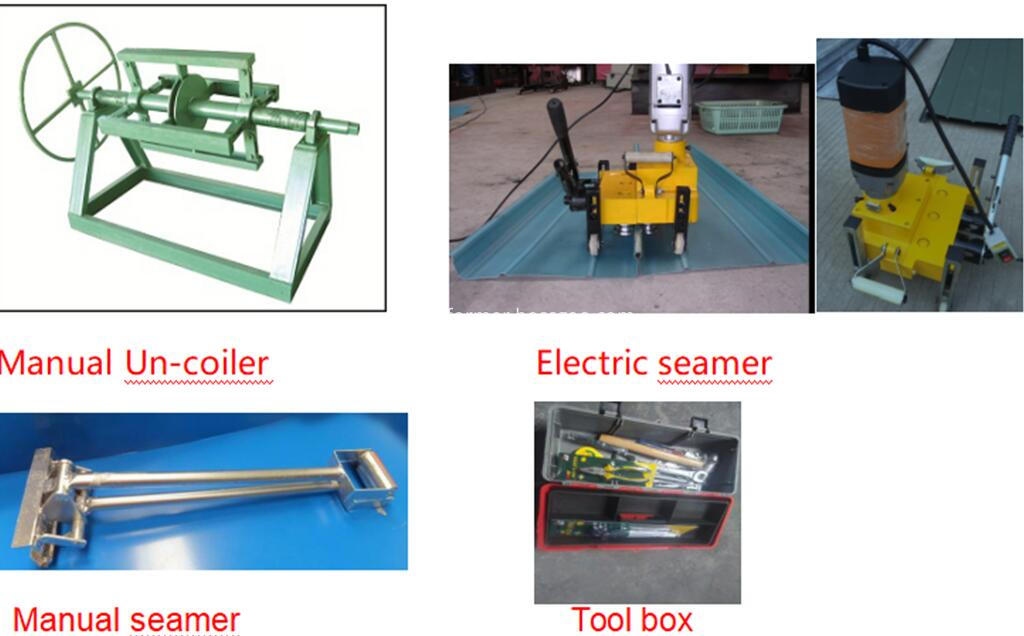 Do more information of the standing seam panel rollforming line and the standing seam curver toll, and seam locker, please kindly send me an inquiry as below.