Product Description
Hollow Metal Doors And Frame Rollforming Line
Metal hollow metal doors and frames are used widely for for all commercial applications, such as fire rated doors and frames.There are different types of hollow metal doors and frames, for example,Residential Shelter Door,Community Shelter Door,HVHZ Door up to 150 MPH and Impact Resistant,TDI Door up to 130 MPH and Impact Resistant,Fire Rated hollow metal doors,Storm Resistant and Intrusion Resistant metal doors and frames.
According to so many application of the metal hollow doors, our factory has many years of designing and manufacturer the metal hollow doors rollforming lines. Hollow metal doors, there are different width and length, depending on this requirements, we design the metal rollformer with automatic adjusting function, which can be moveable from right side to left side, and from left side to right side, for changing the door width.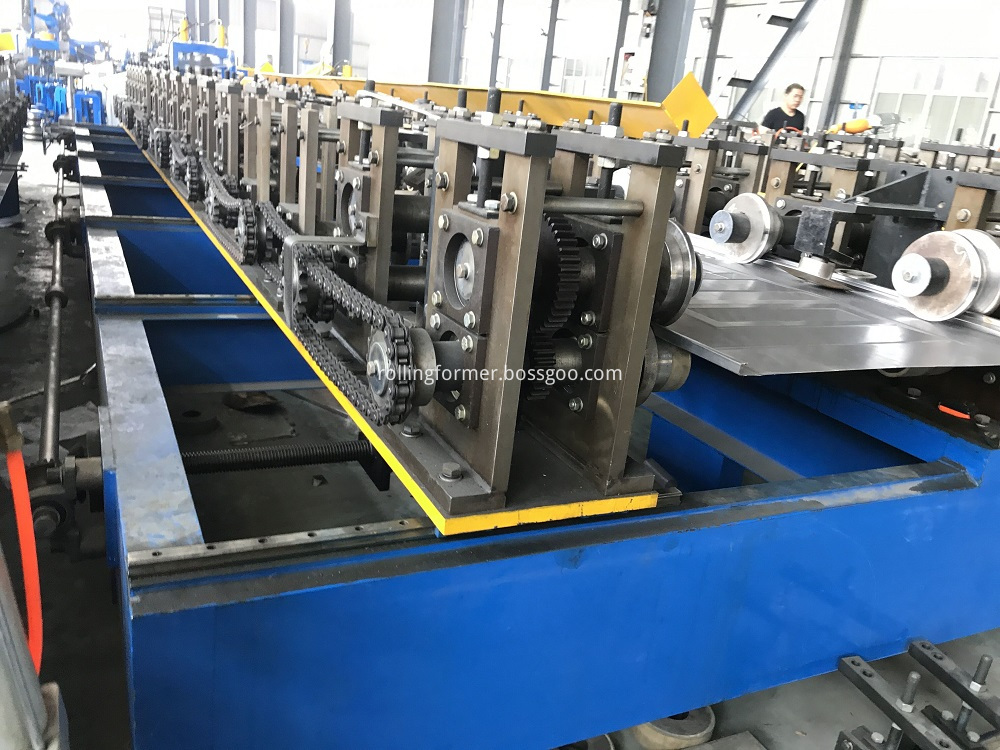 As a whole set hollow metal doors, there are two covering face, so normally, it need 2 sets of metal door rollformer for one metal door.
with 2 sets door panl rollforming line, you can produce a range sizes of your hollow metal doors.
For making the right metal door, it need a big punching machine, which to make the embossing pattern on your custom designing metal doors.
Manual rollforming line for the hollow metal door is used widely, no need the decoiler, the receiving table, only 2 workers can operate the hollow metal door rollforming line.
this manual rollforming line is more simple. If you need big capacity of hollow metal door, a automatic production line is necessary. Automatic hollow metal door including, the decoiler, the cut to length, levelling,punching,rollforming, automatic conveyor,rollformer,receiving table.
If you want to know more about door panel rollforming line, door frame rollforming line, please feel free send me an inquiry, i will feedback the information with machine pictures, videos, designing solution to you!
According to your metal door thickness, sizes, we can offer you a quotation within 24 hours.
Welcome to visit China and our factory, we can show you more rollformer!