Product Description
Steel Fire Doors Rollformer Doors Rollforming Line
Steel fire doors rollformer doors rollforming lines are designed according the customer's steel door thickness and width. Whole line Steel fire doors rollformer doors rollforming line is full automatic working, the Steel fire doors rollformer doors rollforming lines inlcuding the decoiler, leveller,punching system, roll forming machine, and cutting system and receiving table. For different width, the metal door rollformer can automatic adjusting the feeding width to finish different width metal doors.
Equipment performance:
1. Plate: 0.6-1.5m thick.
2. Host power: 5.5KW.
3, the number of molding channels: 12-16 according to different plate types.
4. Forming speed: 8-15 m/min.
5, cutting method: 3KW hydraulic cut.
6, control mode: PLC length control, length error +/- 1mm.

Molding:
Discharge→plate guiding→forming→cutting→receiving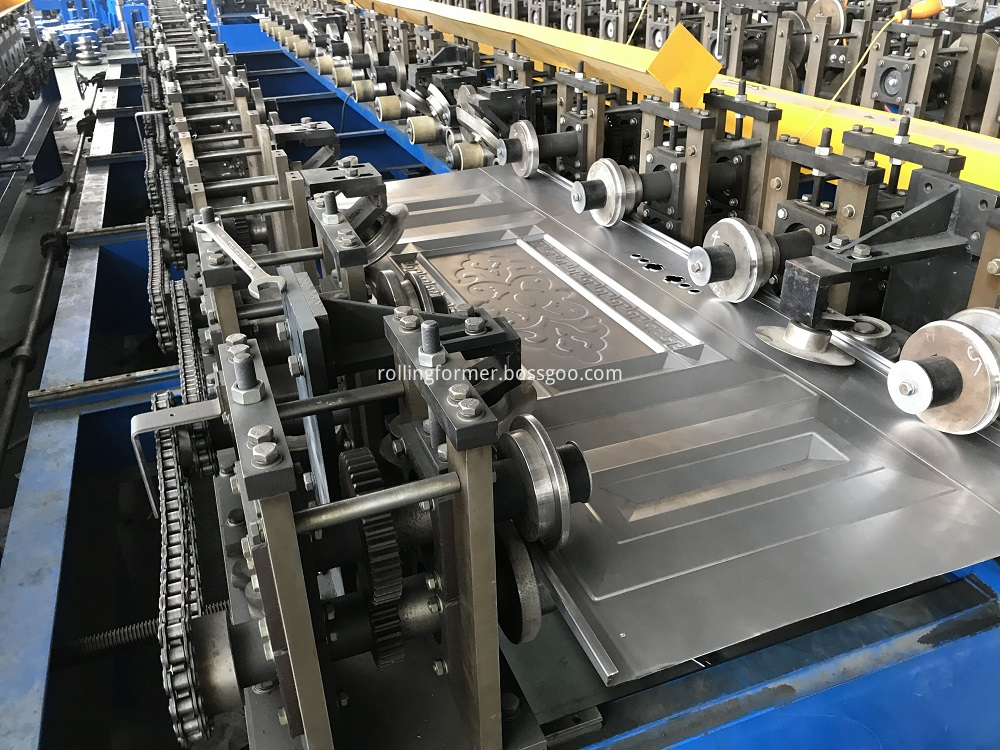 If you want to know more about door panel rollforming line, door frame rollforming line, please feel free send me an inquiry, i will feedback the information with machine pictures, videos, designing solution to you!
According to your metal door thickness, sizes, we can offer you a quotation within 24 hours.
Welcome to visit China and our factory, we can show you more rollformer!