Product Description
Roll forming machine for standing seam roof panels
Roll forming machine for standing seam roof panels is designed to produce the standing seam roof panels. The Roll forming machine for standing seam roof panels is including below parts:
5 ton manual decoiler 1 set
Post hydraulic cutting system 1 set 3 sets blade
Main machine body 1 set
Controlling box 1 set
Hydraulic station 1 set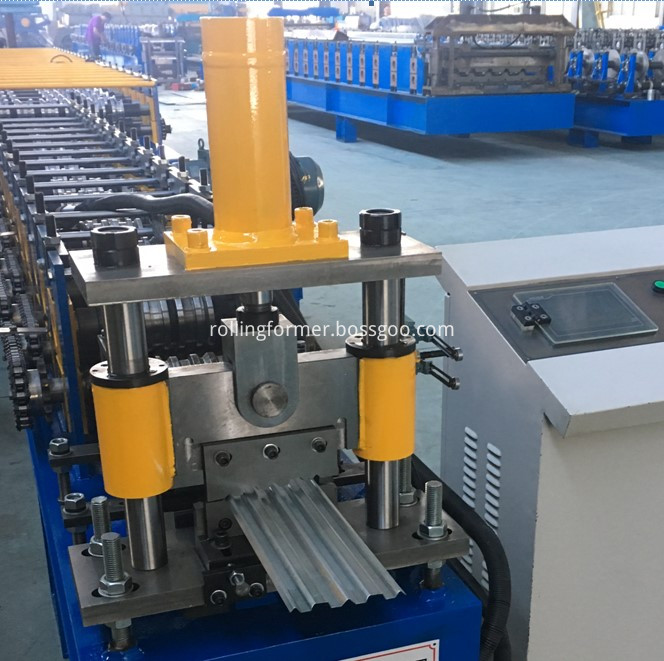 Whats the difference between the standing seam roofing panel and the metal corrugated steel roofing and the IBR metal sheet? From the drawing, we can see that, the standing seam roofing panel is a narrow sheet ,which is roll-formed for its self-locking bendings, so that it is easy to connect the panels and connect closely.
Below is the drawing of the standing seam roof panels.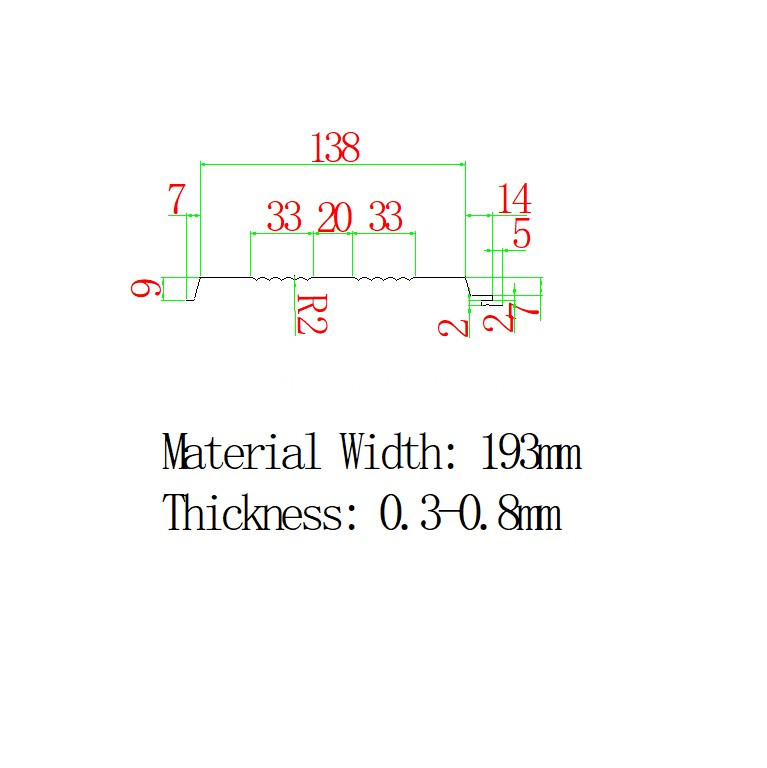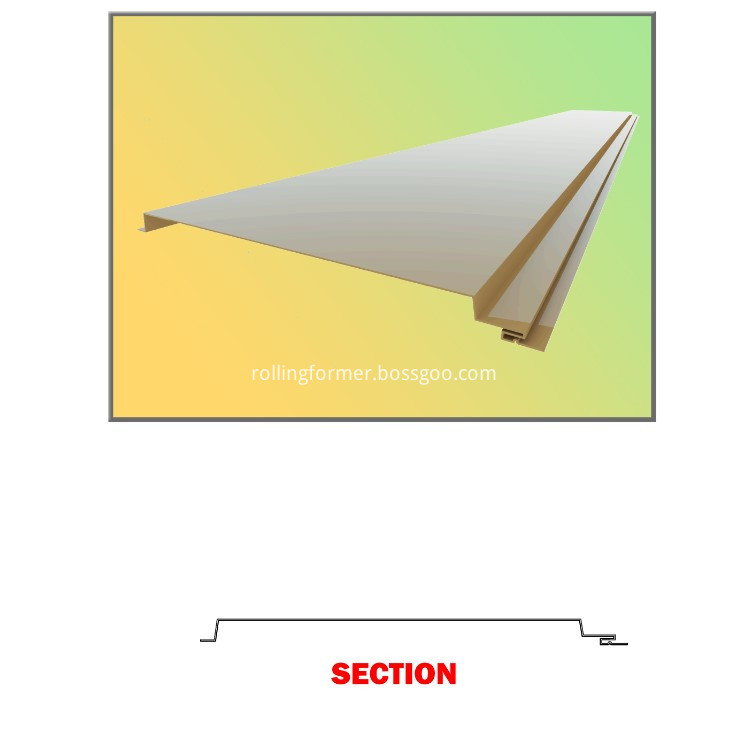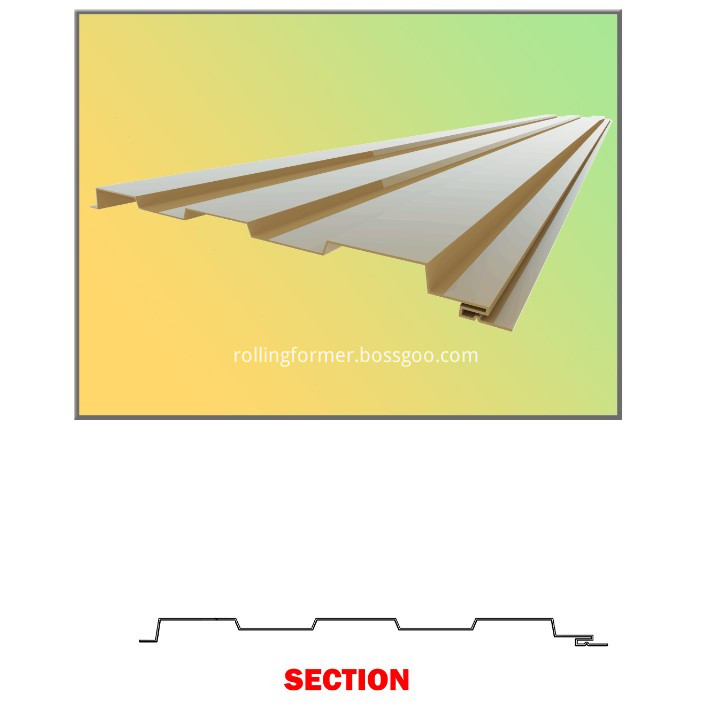 Roll forming machine for standing seam roof panels is same designing of the corrugated roofing shset rollformers and the IBR steel panel roll forming machines.
Its main including below parts:
5 tons decoiler, Feeding leveling system, main roll forming machine, and cutting system.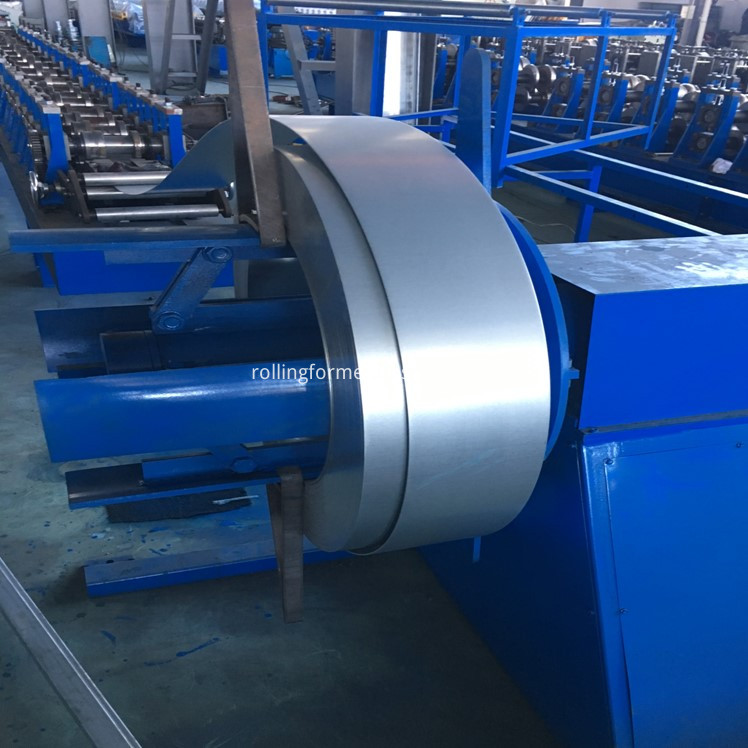 The main specifications of the Roll forming machine for standing seam roof panels
Voltage 220V, 60HZ,3ph
Can be customized according.
Transmission 1,0 inch chain
structural Memorial archway
Color Company color
Size Length*Width*Height
6.5m*1,0m*1.0m
Delivery time 60 days
payment 30% as deposit,70% before shipping
Model Yx9x138mm
Speed 1-20m/min (Not including cutting time)
Thickness 0.4-0.6mm
Controlling Panasonic PLC
De-coiler 3 ton de-coiler
Roller station 14 stations (Including 3 stations of reinforcing quick changing.)
Post cutting 1 set
Roller material Gcr15 finish machining after quenching HRC58-62℃,chromium coating.
Shaft material and diameter 45# steel finish machining,diameter is ¢65mm
Main power 5.5kw
Hydraulic power 3.0 kw
Hydraulic pressure 12Mpa
Blade material Cr12Mov, quenching HRC 58-62℃
Length tolearance 3m±1.5mm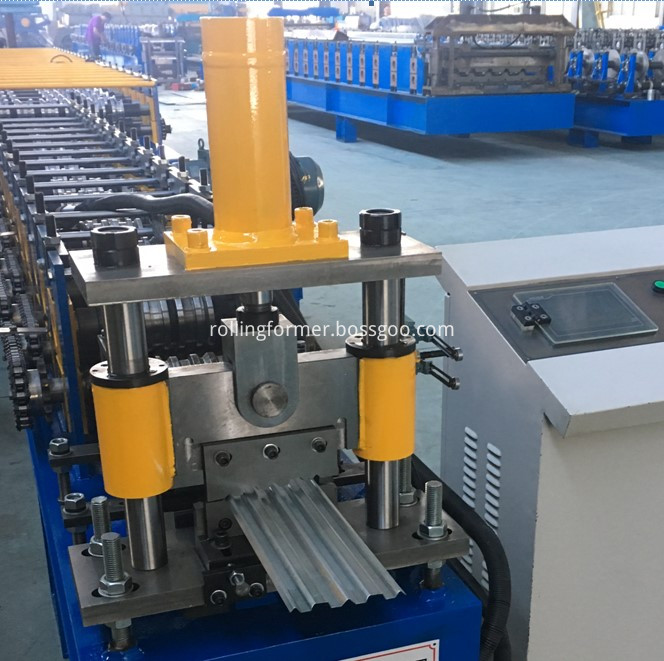 The main features of each component:
Cutting device:
(1) Cutting method:The main machine stops,then the cutting blade cut after measure the length;After finishing the cutting, the main machine body runs, and go on produce.
(2) The cutting blade material:GCR12,after hot treatment quenching HRC58-62℃
(3) Cutting length monitoring:Automatic length cutting
(4) Cut length tolerance:3±1.5mm
Controlling box:Panasonic brand
(1) Voltage:380V,50HZ,3ph
(2) Automatic control length cutting
(3) Automatically count production
(4) The computer controls the length and quantity, and the control device automatically stops cutting to ensure the set production quantity.
(5) Accurately modify the length tolearance
(6) Control method: touch screen and button coexist
Forming machine body:
(1) The structure is simple and the appearance is beautiful. Because the whole machine adopts the steel structure and the whole processing after welding, the structure is simple and reasonable, the storage capacity is strong, and the operation is stable and reliable.
(2) Other important components of the equipment and components are used in well-known domestic enterprises, which effectively guarantee the performance of the equipment.
(3) It adopts fully automatic fixed length forming punching and cutting, precise positioning and positioning, and the shape of the head and tail is beautiful and tidy without deformation.
(4) The equipment is easy to install and debug, suitable for factory production.
(5) The equipment is low in noise and high in work efficiency.
Our factory is professional make the rollformer machines for the steel roofing, CZ purlines, steel framing strut, suspended ceiling channel, cable tray roll forming machine, shutter door rollformers, door frame rollformers, ridge cap roll forming machines and so on. If you need any machine , pelase feel free contact me, please!
we can design the machines according to your requirements!