Product Description
Heavy duty strut 41x41mm solar stud rollforming line
Heavy duty Strut 41x41mm solar stud rollforming line can produce the strut with teech on the edge. Whole solar stud rollforming line capacity is 10-15 meters/min, the punching holes system is offline punching system, full automatic offline punching system line.strut 41x41mm solar stud rollforming line is designed the pillar structural, the gerabox transmission, it is a heavu duty rollformers.
Heavy duty Strut 41x41mm solar stud rollforming line profile thickness is 1.5mm-2.5mm, Strut width is 41mm, Feeding width is 136mm,Material galvanized, with side teech.
Below is the drawing for your reference, we can design and draw the drawing according to your requirements or samples.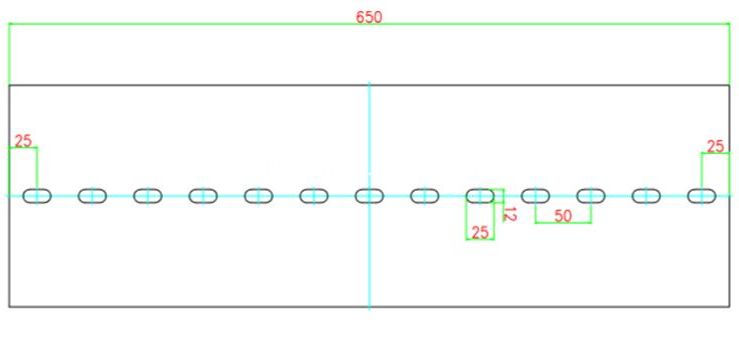 For the Heavy duty Strut 41x41mm solar stud rollforming line, it included below parts: 3 tons Manual de-oiler 1 set ,Material Leveling system 1 set ,Main Roll Forming Machine 1set ,Hydraulic Cutting system 1set ,Control Cabinet 1set ,Hydraulic station 1set ,Receiving table 2 sets . CNC Hydraulic punching line NC feeding punching ,Hydraulic station ,Safety box protecting cover 1set ,Accessories ,Travel switch 2 sets,Chain 3 pieces,Chain wheel 3 sets , oil seal 10 pieces .
Specifications of the Heavy duty Strut 41x41mm solar stud rollforming line,:
1 Machine Model Yx9.5x41x41mm
2 Material GI
3 Working speed 10-15 meters/min
4 Strips thickness 1.5-2.5mm
5 Control system Matsushita PLC
6 De-coiler 3 tons manual de-coiler
Feeding rollers 2 stand stations
Leveling rollers 7 stand stations
9 Forming rollers 24 stand stations
10 Roller material Gcr15 Steel finishing after quenching HRC58-62℃,Chrome plating
11 Shaft materialShaft diameter 45# steel¢70mm
12 Main power 22kw
13 Hydraulic station power 5.5kw
14 Hydraulic press 12Mpa
15 Cutting blade material Cr12Mov, Quenching HRC 58-62℃
16 Length Tolearance 3m±1.5mm
17 Voltage 380V, 50HZ,3 phraseCan be custom made accordingly.
18 Transmission 1,0 inch, double chain
19 Machine structural Arch pillar structure
20 Equipment Color Blue or be custom made
21 Machine size L*W*H (11.5mx1,5mx1.2m)
22 Delivery 60 days
23 Payment 30% as deposit, 70% as balance
This is the automatic punchign system for the solar stud rollforming line.
with this punching tool, the speed of the strut solar stud channel is improving and this punching system is professional for the holes punching, so the holes are with good outlooking, and without any burr.


Main features of the heavy duty solar stud rollforming line:
Cutting device:
(1) Cutting method:The main machine stops,then the cutting blade cut after measure the length;After finishing the cutting, the main machine body runs, and go on produce.
(2) The cutting blade material:GCR12,after hot treatment quenching HRC58-62℃
(3) Cutting length monitoring:Automatic length cutting
(4) Cut length tolerance:3±1.5mm
Controlling box:Panasonic brand
(1) Voltage:380 or 220V, 60HZ,3ph . (Or can be customized designed and made according to customer's required. )
(2) Automatic control length cutting
(3) Automatically count production
(4) The computer controls the length and quantity, and the control device automatically stops cutting to ensure the set production quantity.
(5) Accurately modify the length tolerance
(6) Control method: touch screen and button coexist
(7) Length unit: mm (length on the touch screen)
Forming machine body:
(1) The structure is simple and the appearance is beautiful. Because the whole machine adopts the steel structure and the whole processing after welding, the structure is simple and reasonable, the storage capacity is strong, and the operation is stable and reliable.
For the strut channel, there are many designing and sizes .below are some normal used sizes and deisgning, any designing you need, we can design and manufacturer the rollforming line
Strut channel is a standardized formed structural system used in the construction and electrical industries for light structural support, often for supporting wiring, plumbing, or mechanical components such as air conditioning or ventilation systems.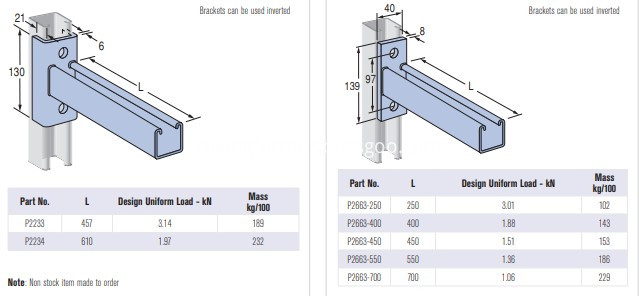 There are solid channel unistrut, punched channel unistrut, half slotted channel unistrut , slotted channel unistrut, and half channel unistrut.


A strut is usually formed by a roll forming machine, from a metal sheet, folded over into an open channel shape with inwards-curving lips to provide additional stiffness and as a location to mount interconnecting components. The struts can be produced in mass production, by roll-formed and cutting to required certain length, such as 3 meters.

Strut channel roll forming machine is designed to produce this strut channels in different thickness, profiles, sizes.
below are some pictures for your reference:


If you need this strut framing rollforming line, please kindly send me an inquiry as below: "Inquiry Zone"
i will give you a positive feedback in short time!