Product Description
Bilateral arc cutting Bilateral arc nozzle machine
Bilateral arc cutting Bilateral arc nozzle machine is a customized multicylinders punch arc machine. Bilateral arc cutting Bilateral arc nozzle machine is widely used to punch steel tube, stainless steel tube, iron pipe, aluminum alloy,aluminum window and door frame,copper tube,GI C Purline, Metal angle and so on. The holes shapes of tube punching can be round holes, square holes rectangle holes and oval holes.


There are single head arc punching machine and double head arc notching machine of the Bilateral arc cutting Bilateral arc nozzle machine. The tube hole punching machine is driven by hydraulic power, manual feeding steel pipe by workers. The full automatic single head arc punching machine Tube notching Machine is with automatic controlling and working to punch the arc. Also it have other functions of cutting or bending after punching. The tube/profile holes punching machine can be customized design according to customer's requirements. The molds can be changed to achieve different types hole punching working in one set machine just through adjusting or changing the punching molds.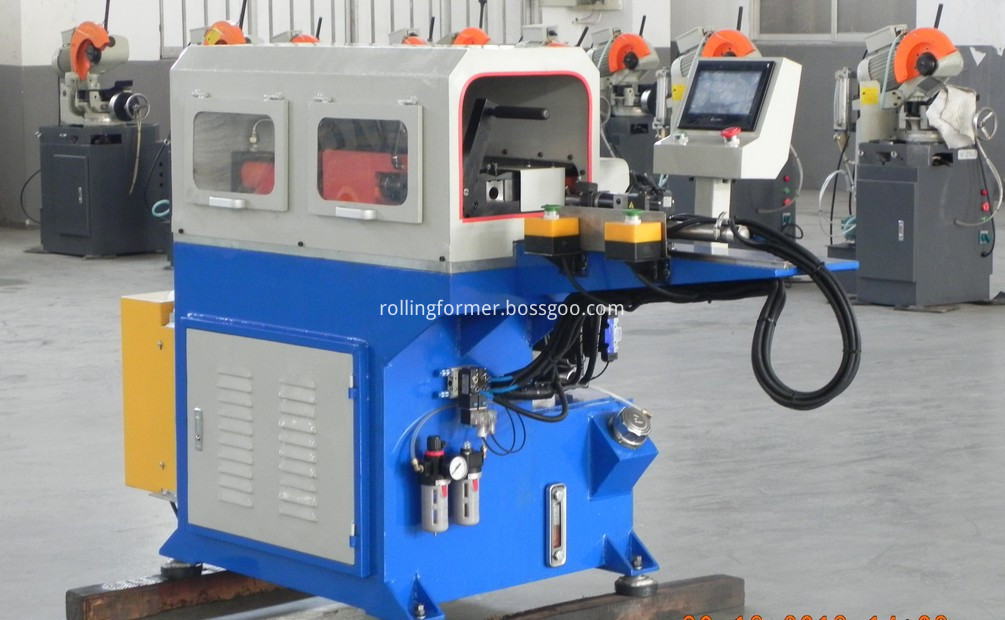 Bilateral arc cutting Bilateral arc nozzle machine is commonly executed am a joint arc before joining tubes to make a frame or chassis, as by welding. Because the shape is not straight , so it needthepunching arc machine to punch the exactly shape to joint the tubes together. Either one or both end of tubes may notched before assembly.
Depend on the tube/pipe, notch machine apply for cro-moly, Alloy,
Notch Angel Adjustable 0~180 deg.
Notching machine iron stamping machine, square tube, round pipe, stainless steel iron pipe, punching oblique arc mouth, punching arc mouth, punching hole
arc punching machine, reduce labor costs, duel end notch arc machine, improve the productivity of your products.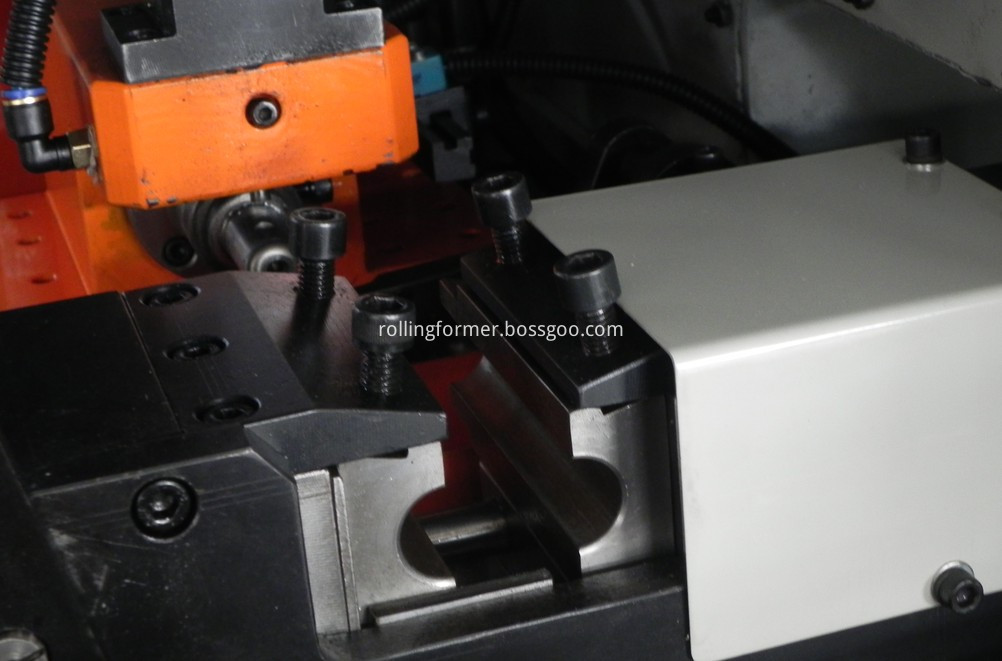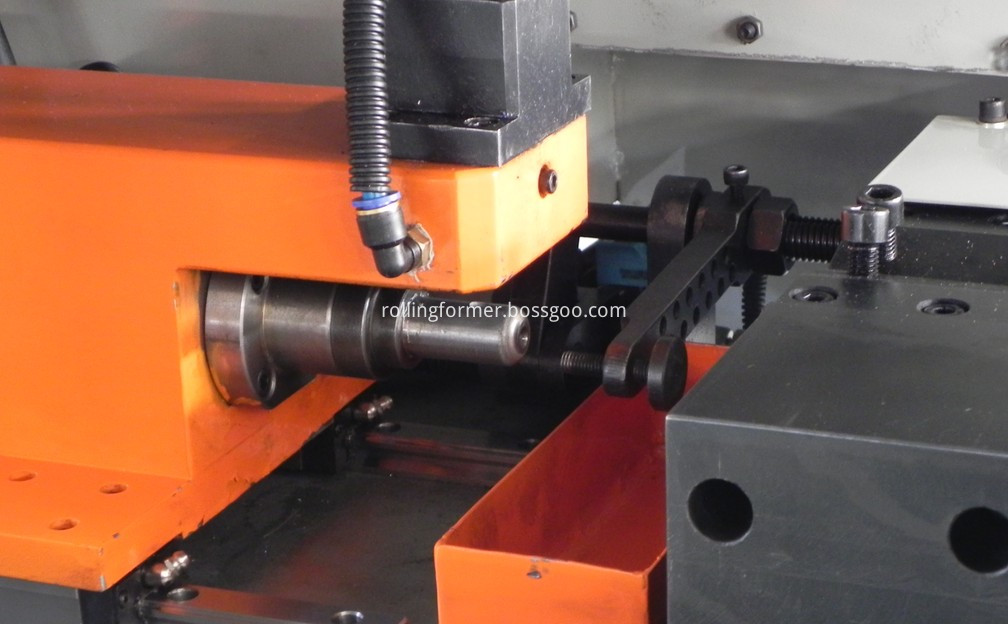 About punching arcs. ARC Cutting:
Generally commonly used pipe cutting methods using circular sawing machinery, right-angled cutting pipe, or angle cutting tube. When the pipe fittings are not general straight pipe, has been bent after the pipe, and then processing, the way to cut the pipe needs to be changed, usually using the arc or milling arc way to process.
Arc Flushing. Arc punching machine can be designed with other ducntions, such as the tube bending, tube cutting.ARC Cutting processing is often used after tube bending, tube cutting arc, after welding. Therefore, the precision of the angle of arc and arc cutting is combined with the welding tightness between the tubes to become the main closing parts of the arc cutting.If the arc punching part is not same as the requirement size, the welding and connecting will be a problem. So the arc punching precision is strictly important.The main focus of the perfect cutting arc is to cut the tightness with the other bracket pipe.How the thick tube should reduce the amount of arc deformation, how the thin tube should cut the arc,The arc cutting mode of the bend pipe,or the deformation after welding two times how to cut the arc to achieve the optimization of the punching port.Square tube cutting arc, forming knife cutting arc, round pipe on the burst out of the semicircle hole and so on. Pipe Fittings-iron pipe/square pipe/round tube/stainless steel Pipe-arc cutting/pipe cutting/punching ARC/ARC machine Equipment.
Bilateral arc cutting Bilateral arc nozzle machine characterics features:
1 Automatic CNC punching machine is powerful and suitable for punching various metal materials such as pipes and plates. It can be customized according to the needs of customers. High efficiency, high precision, and more labor saving.
2 Famous servo brand, the servo motor stability is high, and high precision,finishing the holes in exactly sizes.
3 User-friendly human-computer interaction screen is easy to understand. Built-in memory function to store multiple sets of data.
4 Machine frame is heavy and with thick metal to avoid the Error caused by machine vibration.
5 Mold is designed in the thought of 100% safety, Using the importing DC53,W6 metal materia, More durable, smooth and burr-free.
6 Professional team to support the after sale, the installation,the training and so on.

Bilateral arc cutting Bilateral arc nozzle machine specifications:
Hydraulic oil tank standard:R0100-R0200
Oil working processing:100-200
Machine Controlling system: PLC touch screen controlling
Machine voltage: Common 380V/50HZ or be customized according to requirement.
Maximum material length: 6000mm
Servo motor power:750-2000
Maximum feeding speed:800mm/s
Precision: ±0.1
Power:5.5-18.5KW
Processing Thickness:0.5-14mm
Clamping type:Hydraulic clamping system
Feeding and receiving:Manual
Machine size:7100x800x1650
Machine wight:1300-2500Kg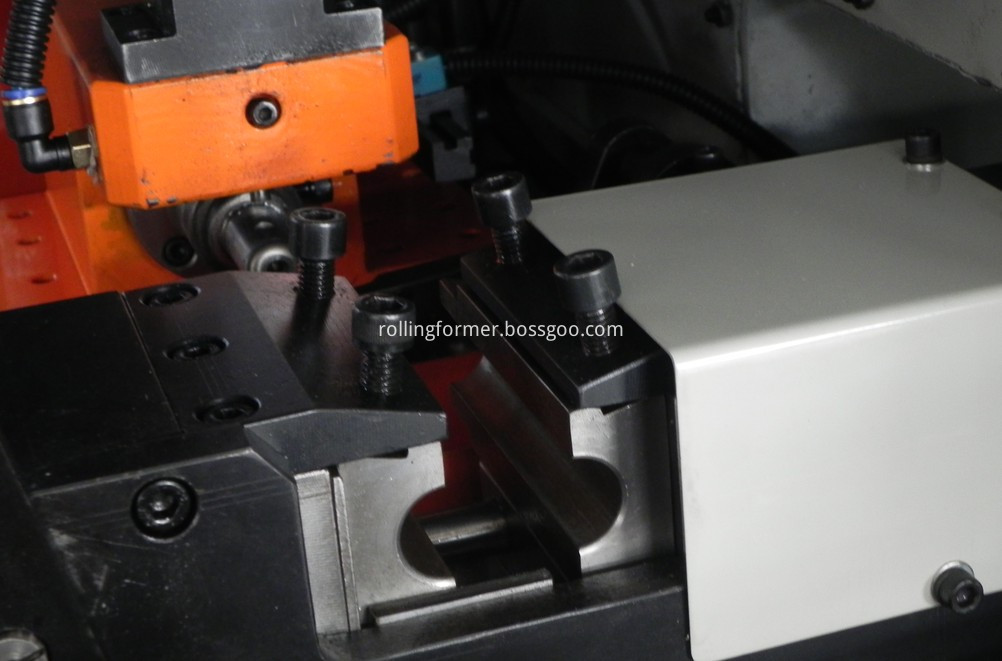 How to get an inquiry of this Bilateral arc cutting Bilateral arc nozzle machine from us:
Every friends, thank you so much for your reading!
If you need more information about our tube bending machine, please feel free contact me please!
Also if you want to order one tube bender machine, please kindly send me your detailed information to me. we will design the machine for you.
Before we make the full solution for you, we need below information tube parameter from you:

1. Tube material
2. Tube diameter
3. Tube holes or arc end shapes, if possible do you have a frawing or picture to send to us.
4. Do you need other related tube processing machine, such as: Tube cutting machine, Tube chamfering machine, Tube punching machine, Tube end forming machine.
welcome sending me an inquiry now!