Product Description
Floor decking machine floor deck roll forming machine
Floor decking metal sheet is widely used in modern building, instead of the concrete decking sheet. Floor decking machine floor deck roll forming machine produce the metal decking by roll-formed procession. The floor decking machine is designed with the manual decoiler, the leveling system, embossing rollers and main roll forming machine rollers, and hydraulic cutting system, decking receiving system, Besides, included in a whole like floor decking machine floor deck roll forming machine, there are controling cabinet and hydraulic stations too.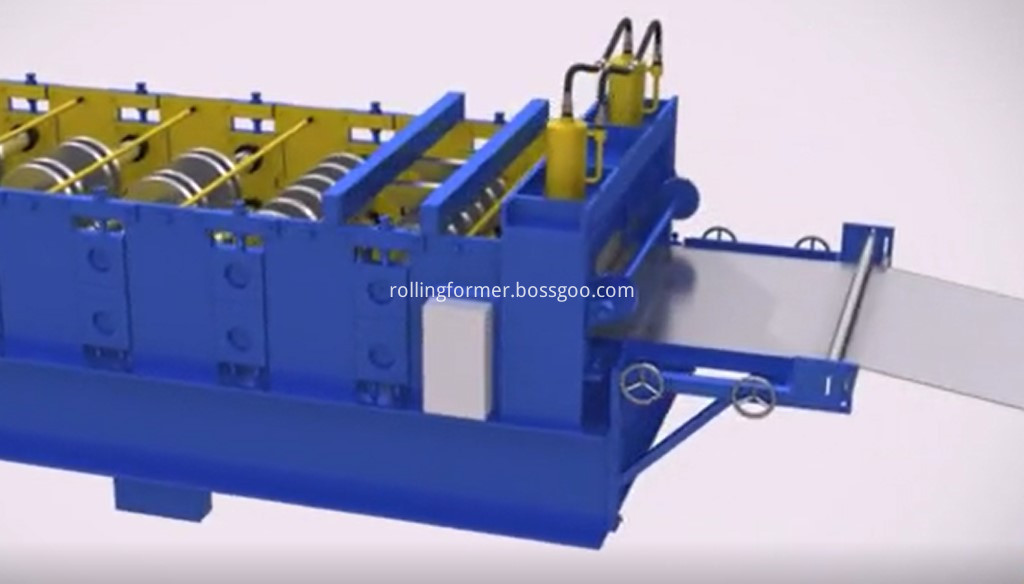 Processing flow diagram of machine
Manual decoiler →Feeding material into machine →Roll forming machine →Measure length →4 sets butt welding machine→Straightening→Hydraulic cutting →Finished Products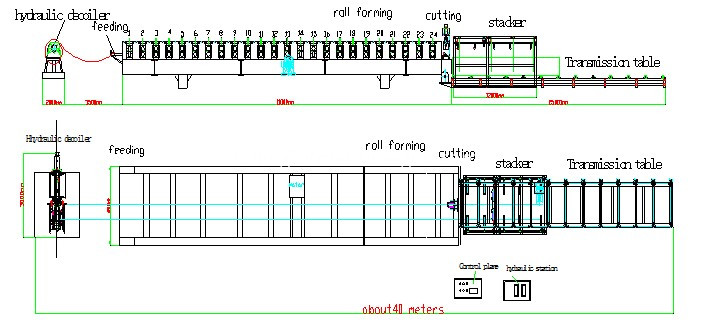 Main specifications of the floor decking machine

Forming steps 36rollers
Shaft diameter 80 mm
Power 2 X 18.5 KW
roller material 45# steel, surface hard chromium plating.Quenching treatment 58-60°
shaft material material is 45# forge steel
Work speed 8-10 meters/min
Transport 1.25 inch single row chain transmission
Type of cutting Hydraulic cutting
Cutting tolerance ±1mm
Cutter Gcr12
Working pressure 40MPA
Voltage 220 V, 60 HZ,3 PH(As customer's requirements)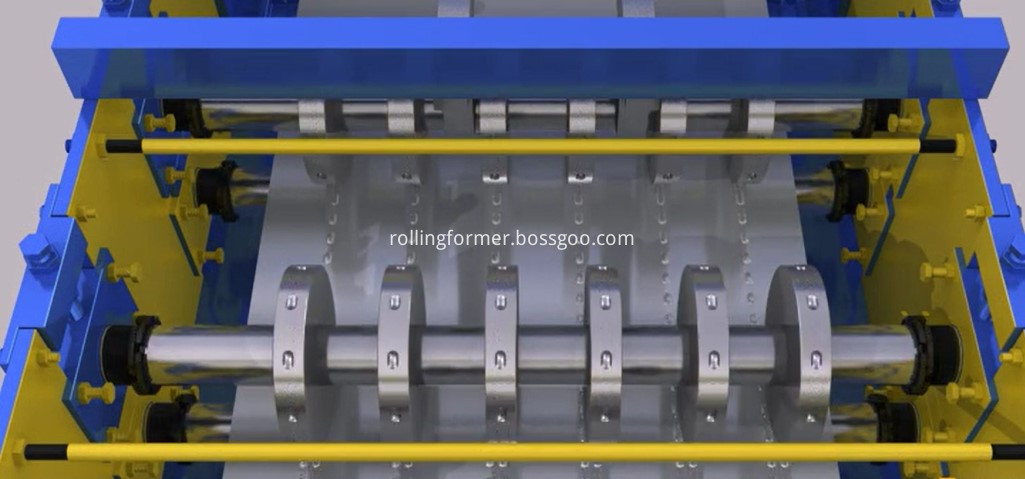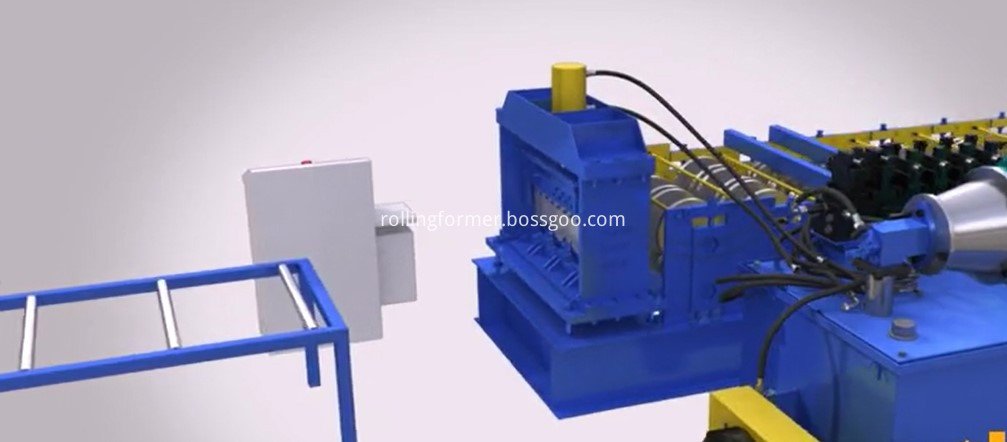 Our factory is professional make the rollformer machines for the steel roofing, CZ purlines, steel framing strut, suspended ceiling channel, cable tray roll forming machine, shutter door rollformers, door frame rollformers, ridge cap roll forming machines and so on. If you need any machine , pelase feel free contact me, please!
we can design the machines according to your requirements!