Product Description
Automatic tube bar chamfering machine price
The automatic tube bar chamfering machine price is about USD5000-USD20000, It is according to the requirements of the machine designing. If you want to get a exactly price for yourtube chamfer, please send me an inquiry to this page below Email, i will reply you as soon as possible with some pictures and machine specification.
This automatic tube bar chamfer machine is used to chamfer the iron tube with a correct and nice angle. The chamfer tube processing can be used widely in different fields:Weld testing coupons,Plant process piping,Structural piping,Handrails and Staircases,Steel piling - Vertical support,Drill pipe,Drill casing - Oil drilling,Sub sea oil & gas piping,Oil & gas Plant Processing Pipe,Vehicle Manufacturing,Exhaust tubing,Truck tubes,Steering columns,Axle shafts,Automotive seat shafts,Tractor Shafts,Power generation and so on.There are semi automatic precision chamfering machine, manual feeding chamfering machine, automatic chamfering machine, and retract chamfering machine.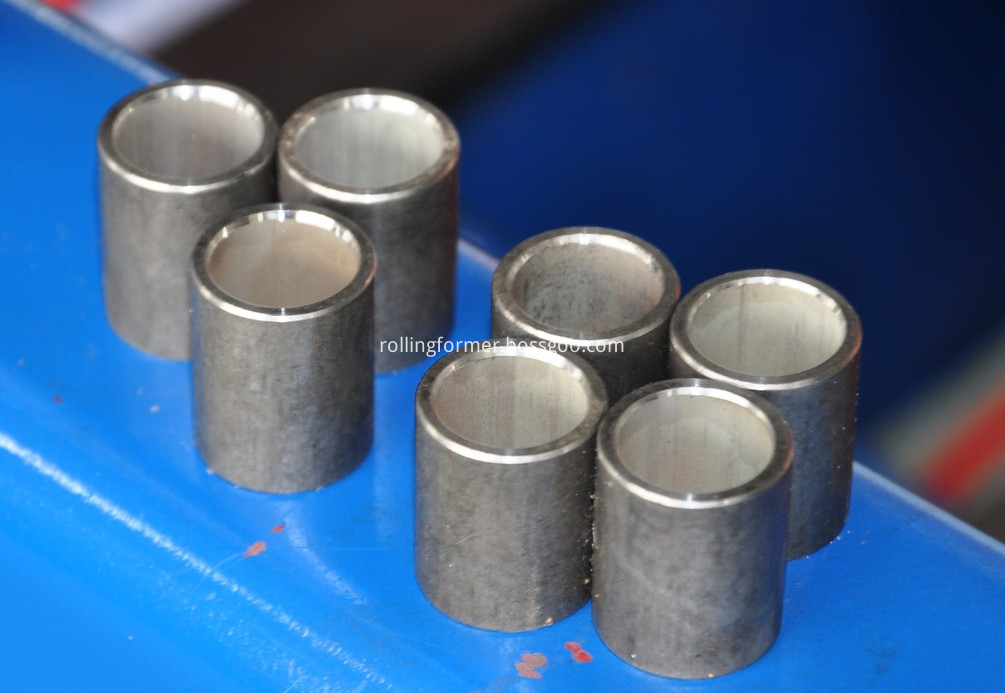 Below is a double head tube chamfering machine automatic tube bar chamfering machine
and this is a single head tube chamfer machine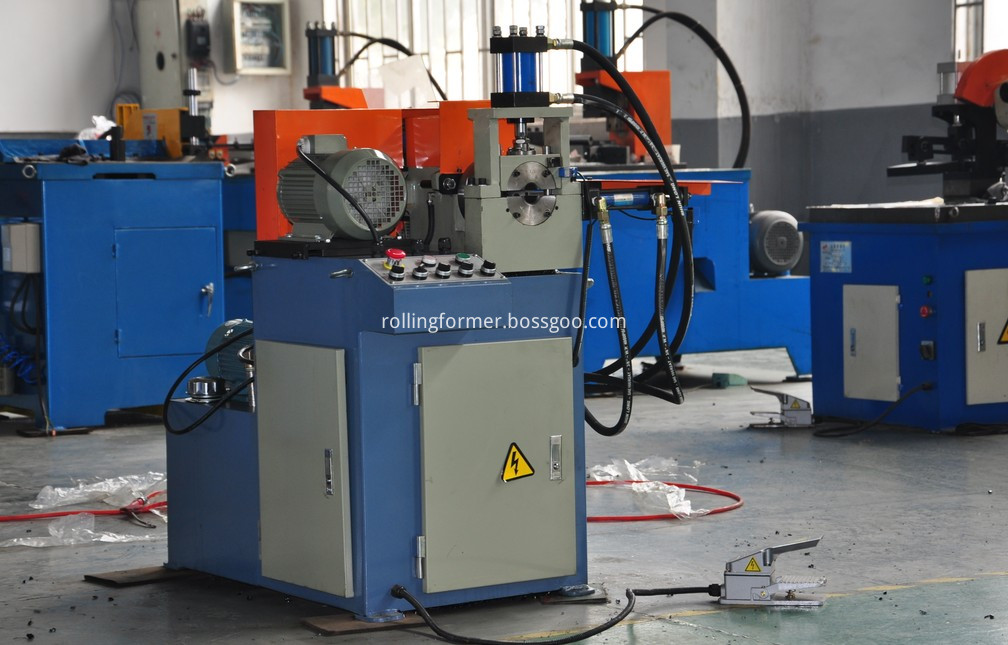 Theautomatic tube bar chamfering machine is an automatic metal pipe chamfering machine, which comprises a frame, and is characterized by further comprising a spiral feed hopper arranged on the frame, a feed groove communicated with the spiral feed hopper, a delivery groove communicated with the feed groove, an impulse cylinder arranged on the frame and a template pushed by the impulse cylinder, wherein a die hole is arranged on the template, and the position of the die hole is vertical to the delivery groove so as to deliver a to-be-chamfered metal pipe into the die hole. The automatic metal pipe chamfering machine further comprises a pushing cylinder which is arranged on the frame and can feed the to-be-chamfered metal pipe in the delivery groove into the die hole and push out the metal pipe which is chamfered, a blanking groove used for outputting the metal pipe which is chamfered, a left knife arranged on the left of the template, a left moving device which drives a left knife shaft to axially feed, a left rotating device which drives the left knife and the left moving device to rotate, a right knife arranged on the right of the template, a right moving device which drives the right knife shaft to axially feed, and a right rotating device which drives the right knife and the right moving device to rotate.. The automatic metal pipe chamfering machine can simultaneously chamfer two sides of a to-be-chamfered metal pipe, and has high work efficiency, and the chamfered metal pipe has excellent consistence, and is safe and reliable.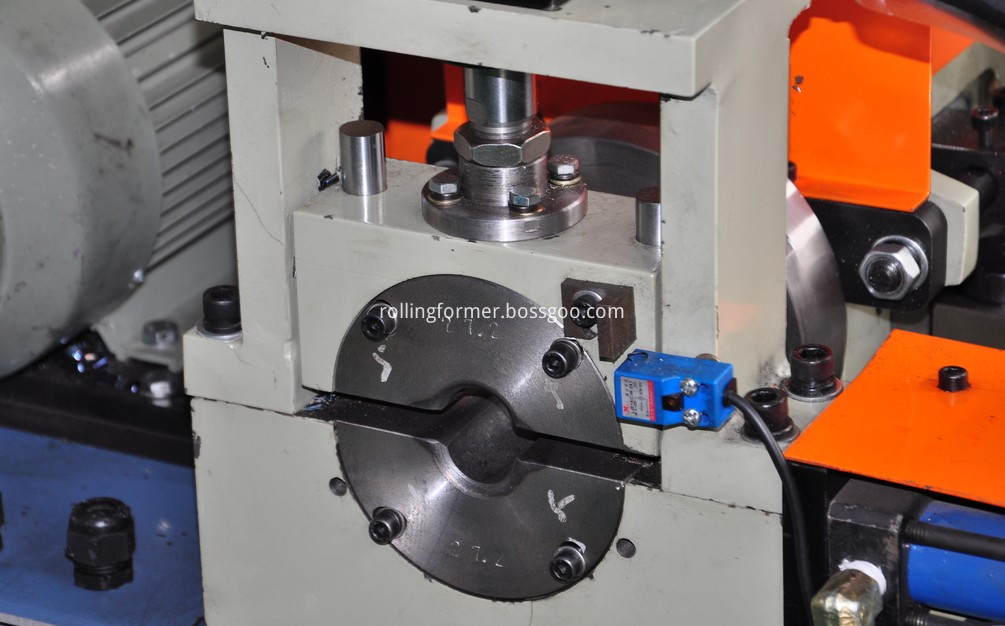 Tube Bar Pipe End Chamfering Machine is full automation equipment and is with automatic feeding device with column type operation, especially the double head tube chamfering machine can raise the working efficiency and decrease the costs of production. This double head chamfering machine is equipped with special blade that can chamfer the pipes in three end faces at the same time, and all the chamfering actions are based on the processing requirements.The characterics of tube chamfering machine is as below. it is well designed of the clamp die and cutter, ensure that processing objects and the cutter centerline accurately. The chamfering machine can equal complete the process of outer corner, inner corner and pipe end edges. Also with the change of strap wheel to convert multiple speed, it will adapt for different metal materials and have long life of cutter. Two blade cutting speed can save time.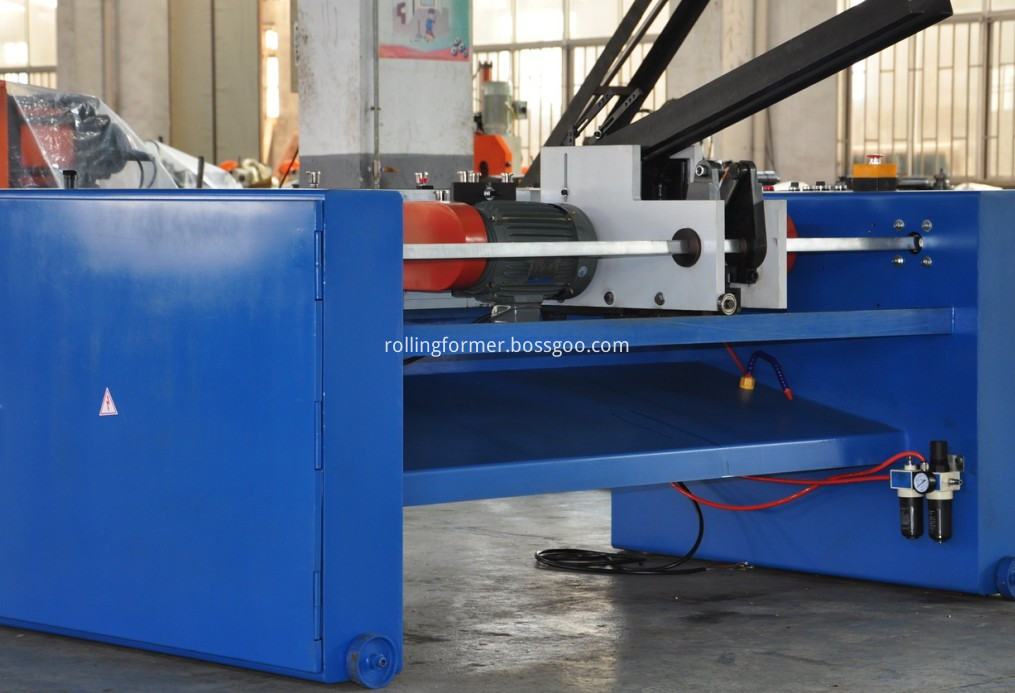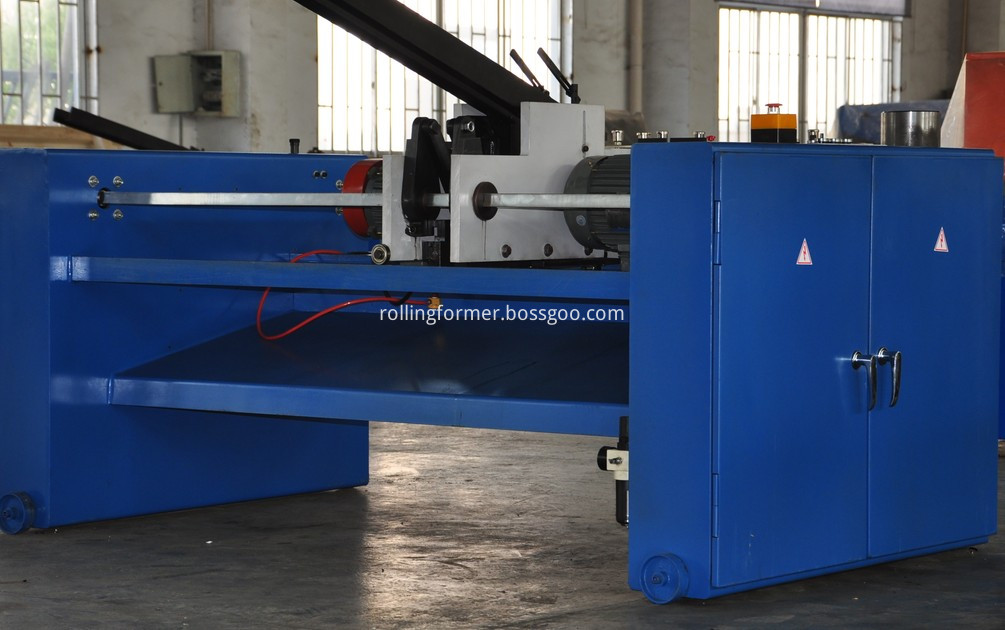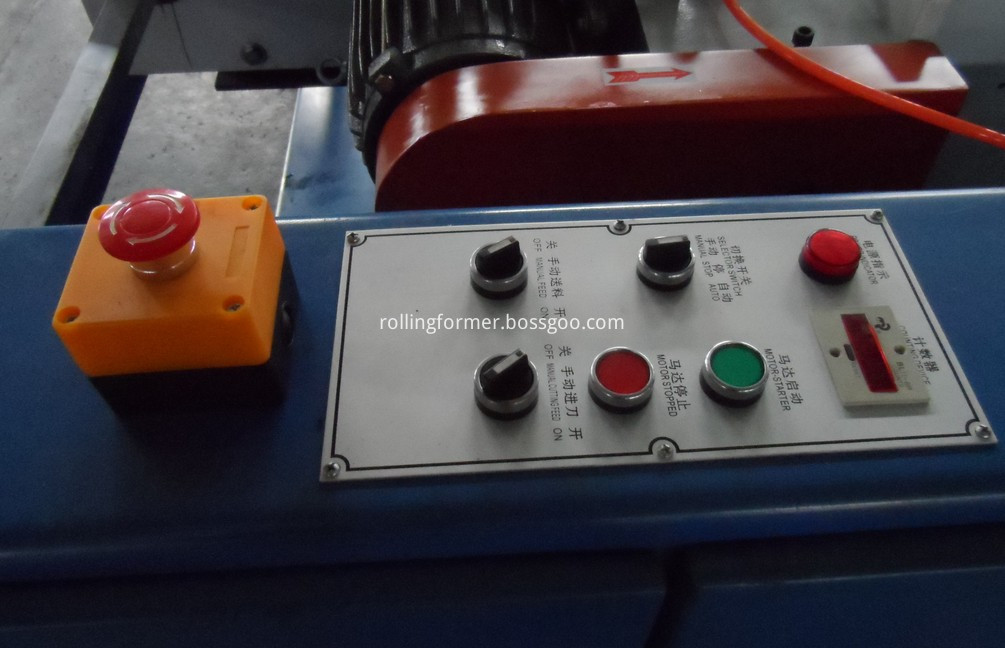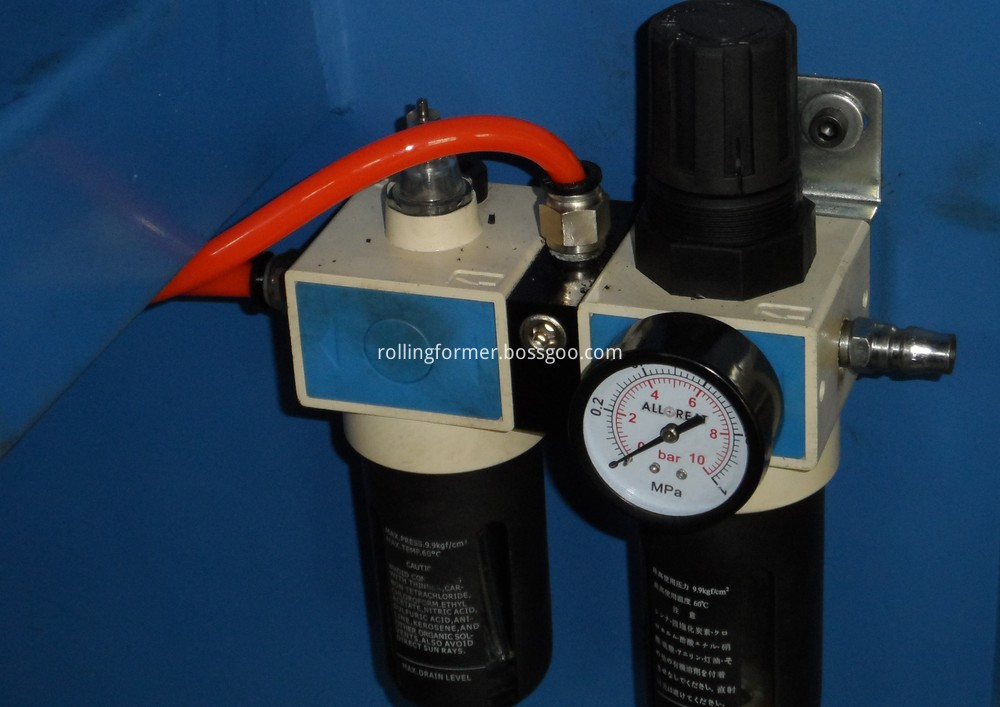 Tube chamfering machine can be designed according to your requirement, the chamfer angle size, the location . Our common tube chamfer machine specification is as below for your reference: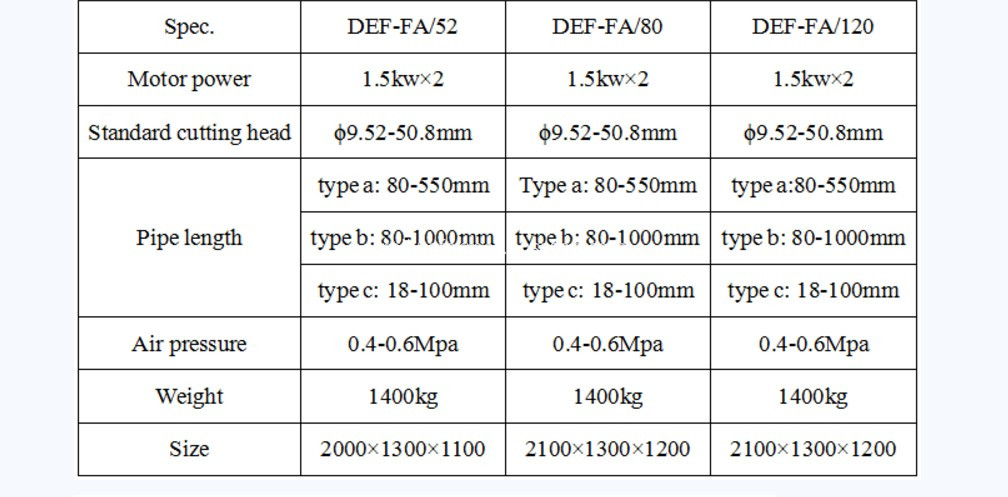 For high production capacity of chamfering machine, we design the chamfer machine automatic, it save time and save human labor.
1 It is designed with the automatic tube feeding system,no need manual feeding working.The tube one by one roll into the chamfering mold to finish the chamfering angle, and then will roll off onto the tube receiving device.So the double head chamfer machine highly save the time and cost.
2 The clamp of chamfer machine is stable and secure when runs the machine so as to ensure the high effiency and procesion.
3 This chamfer machine can bevel one piece tube on both ends at the same time, no need the tube to trun over, and there are three blades can be adjusted according to the chamfering angle requirements.

Below is some information about the machine customized designing and mamufacturing for every chamfering machine:
The tube chamfer machine can be customized designed according to your requirement:
The customized deisgning including below items:
1. Logo punching . The Logo can be deisgned on your machine, or the logo punching system can be designed on the machine, so your final bending tube can be punched with yout company logo system.
2.The package can be customized made according to your requirements.
3.The pattern can be customed made, we offer customed mold for you.
4.Also we offer the testing service for you.
You only need to delivery the sample pipe to us, we will work out one set of mold, and bending the tube for you, same as your tube size and bending angles.
and we will delivery the tested sampel to you.
How to get an inquiry from us:
Every friends, thank you so much for your reading!
If you need more information about our tube bending machine, please feel free contact me please!
Also if you want to order one tube bender machine, please kindly send me your detailed information to me. we will design the machine for you.
Before we make the full solution for you, we need below information tube parameter from you:

1. Tube material
2. Tube diameter
3. Tube chamfer angle requirements, if possible do you have a frawing or picture to send to us.
4. Do you need other related tube processing machine, such as: Tube cutting machine, Tube chamfering machine, Tube punching machine, Tube end forming machine.
welcome sending me an inquiry now!