Product Description
Australia Steel framing ceiling batten rollformer

Steel framing ceiling batten rollformer is designed to produce the ceiling batten channel in big capacity. The speed is about 25-35 meters per minutes. Two Cutting method, one is stopping cutting, the other is tracking cutting.Full automatic rollfomer which is controlled by the panasonic PLC. Whole steel framing ceiling betten rollformer including the de-coiler, leveller, main roll forming machine, cutting system and receiving table.
The ceiling batten material is hitensile zinc/alum steel and comply with Australian Standard 1397/G550 AZ150. Base metal thickness of the ceiling batten is 0.42mm, Yield strength is 550 Mpa, Coating mass is 150g/square meter, Batten mass is 0.35kg/m. Maximum span is 1200mm, Maximum spacing is 600mm. it is high quality steel construction , will help control timber rafter movement, and will assist in preventing the plasterboard ceiling from cracking.Celing batten is a high quality channels produced by the rollforming line. It is a widely used economical versatile system, with low weight and cost.
The ceiling batten rollformer is designed according to the drawing of each sizes ceiling batten.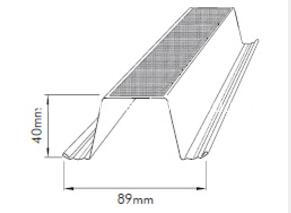 Our factory can produce this ceiling batten by the Steel framing ceiling batten rollformer.
The features of the ceiling batten has below features, which is manufactured by the steel framing ceiling betten rollformer.
1 the return edges is folded back on itself, providing a safe edge and a rigid profile. In this way, it is safe when person touch the ceiling batten. Celing batten rollformer finish this perfect return edges by the designing of each rollers of the rollformer.
2 0.42mm thick hi-tensile steel is very strong, light weight and is easy to cut with snips. The ceiling batten rollformer up rollers and down rolllers can be adjusted to leave a 0.42mm space fo the thickness, so there is no damage to the betten material.
3 The 20mm high profile probided strength and is designed to nest for easy handling and storage. So the ceiling batten can be placed one cover another one, also we can design the automatic stacker of the ceiling betten rollformer.
4 A cavity on the bottom prolongs the batten's life by proventing condensation from forming. The cavity is formed by the special designing of the rollformer rollers.
5.A textured surface makes installation easy when locating and screwing plasterboard fixings. For the textured surface, the ceiling batten rollformer is designed with the embossing rollers. Also the ceiling batten rollformer can embossing the logos.
6,Ceiling battens are supplied in the length of 6100mm per piece, it is easy handling and storage. So you can input the length in the computer, then the rollformer will cut the length as setted, and automatic working and cut.
The ceiling batten channel The ceiling batten can be used fixing to the timber joists, fixing to steel joints, attaching the plasterboard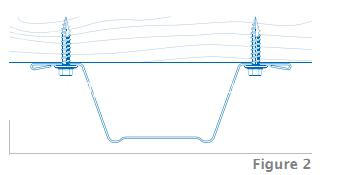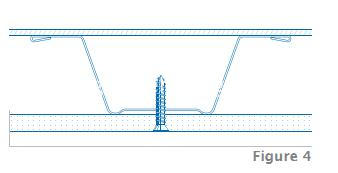 Above infomation is about the ceiling batten which can be produced by our ceiling batten rollforming lines.
Below are some specifications of the ceiling batten rollformers:
Model ceiling batten rollformers
Speed 30-40m/min
Thickness 0.42mm
Controlling Panasonic PLC
Manual De-coiler 2 ton de-coiler
Roller station 13 stations
Post cutting 1 set
Roller material Gcr15 finish machining after quenching HRC58-62℃,chromium coating.
Shaft material and diameter 45# steel finish machining,diameter is ¢70mm
Main power 5.5 kw
Hydraulic press 12 Mpa
Hydraulic power 3 kw
Blade material Cr12Mov, quenching HRC 58-62℃
Length tolearance 3m±1.5mm
Voltage Australia standard voltage 415 V
Transmission 1,0 inch single chain
structural Pillar structure
Color Company color
Size Length*Width*Height 6.5m*1,3m*1.2m
Ceiling batten rollformers is designed well with high quality material, below are some pictures for your reference: